The Casey and Kyle magazine is a quarterly publication offered free to schools as a gift to their students. It uses the humor of Casey and Kyle as a bridge to get kids excited about reading and introduce them to the bigger world of literacy and the arts. Each issue is filled with hilarious cartoons, student-submitted art, profiles of artists, writers and entertainers, and many other exciting features to engage the reader.

The magazine is distributed to elementary and middle school students.
READ A SAMPLE
If you are a school librarian or principal who wants to add your students to the growing list of children that are enjoying this magazine, please contact us and we'll begin delivery.
Our next issue comes out in May 2018.
I want this magazine for my students!
Kids love
Casey & Kyle
13,000
books sold
10,000+
circulation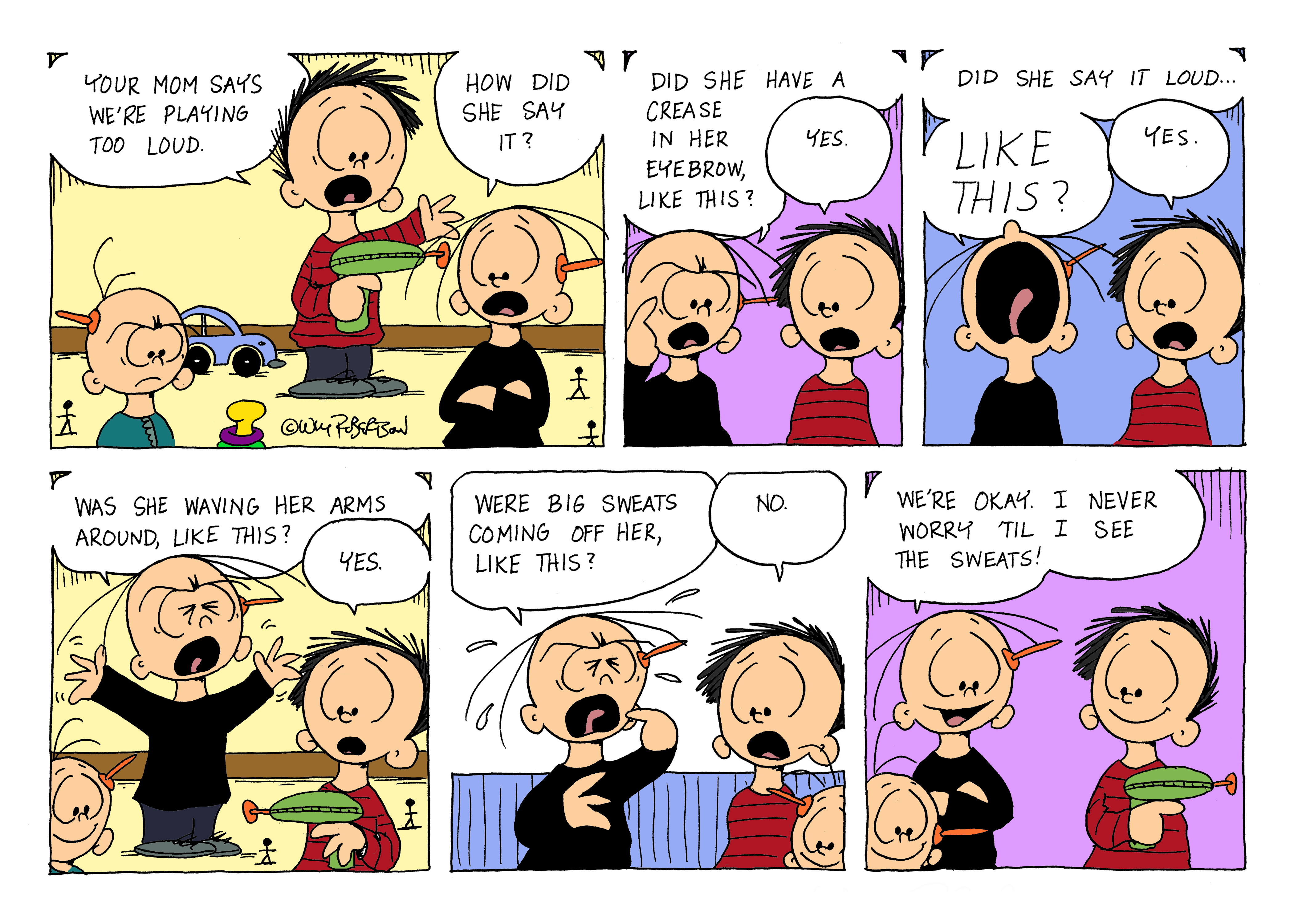 About Casey and Kyle
After starting with doodles on a road trip when he was eleven, Will Robertson quickly found that he had a knack for "funny pictures." Published nationally when he was in the eighth grade, he was soon featured in articles in local and statewide papers. In 2007, following the death of his mother, he picked up his pen and began to create the world of Casey and Kyle.

The strip is a window into the mind of its creator and is loosely inspired by his own boys. It carries on the spirit of Peanuts and Calvin and Hobbes. It is a strip full of dart gun fights, broken lamps, midnight calls for water, arguments over food, over pets and over brothers. It's a picture of what it's like to have young children and the strip appeals to both parents and their kids.
Want to say "Hello"?
Please send fan art and physical mail to:
Casey and Kyle
PO Box 543
Newberg, OR 97132.

Please be aware that all submissions become the property of Will Robertson/Casey and Kyle and may be reprinted in our publications at our discretion.