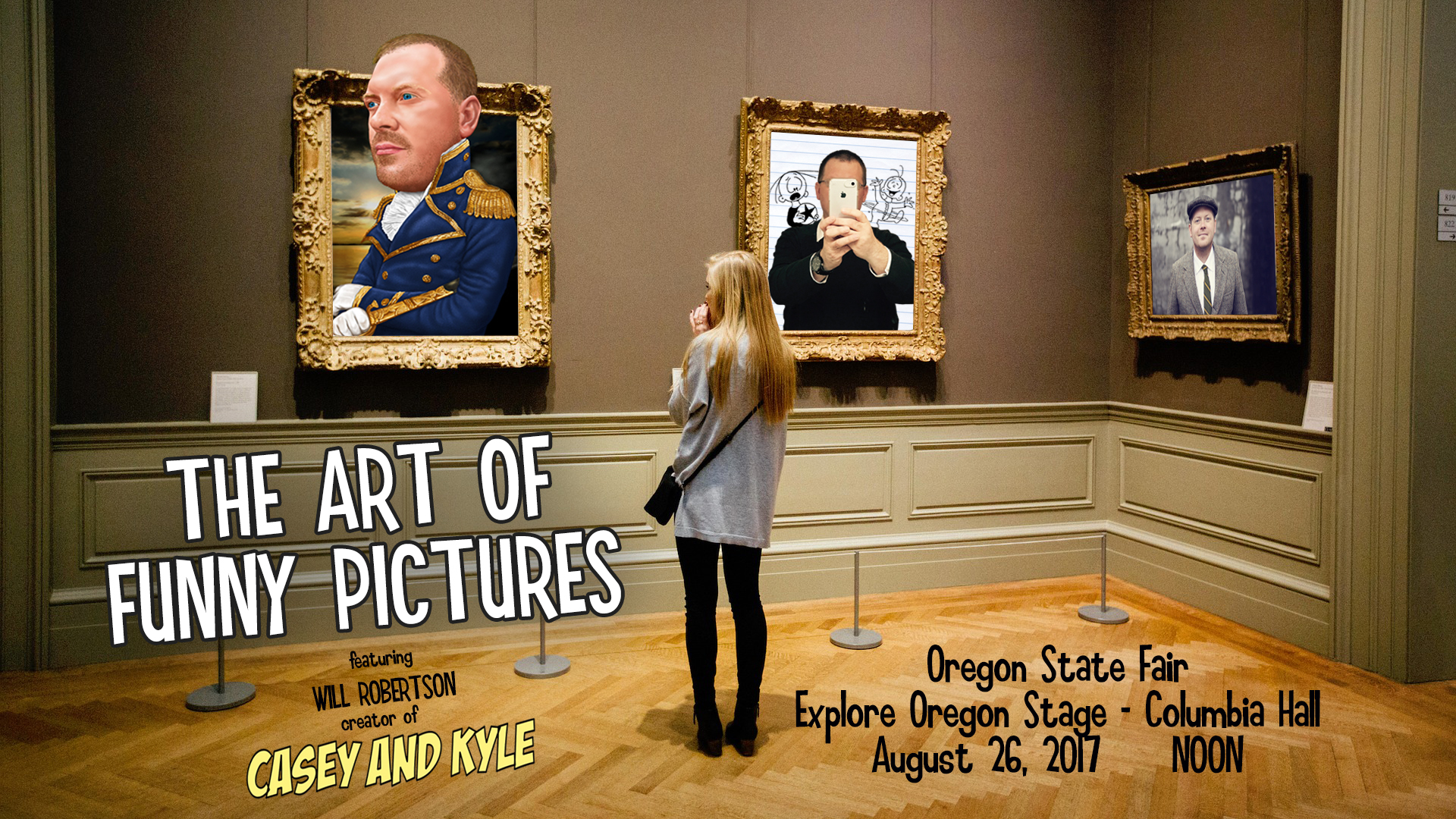 I'm very excited to announce that I will be speaking and signing books at this year's Oregon State Fair as part of 2017's Author's Day.
I'll be signing books all day, but I'll be giving a talk at noon on the Explore Oregon Stage inside Columbia Hall. I'll be sharing some funny stories from behind the scenes of Casey and Kyle, giving a peek inside the creative process and debuting some of the fun parts of my upcoming speaking tour that I'll be launching in the spring.
The Oregon State Fair is such a blast that it'd be a pity to let it pass by, and there's no better day to come than a day that's set aside to promote literacy and the arts!
Bring the whole family and make a day of it. Check out www.oregonstatefair.org for more info on tickets, directions, etc…
I look forward to seeing you all there!!!