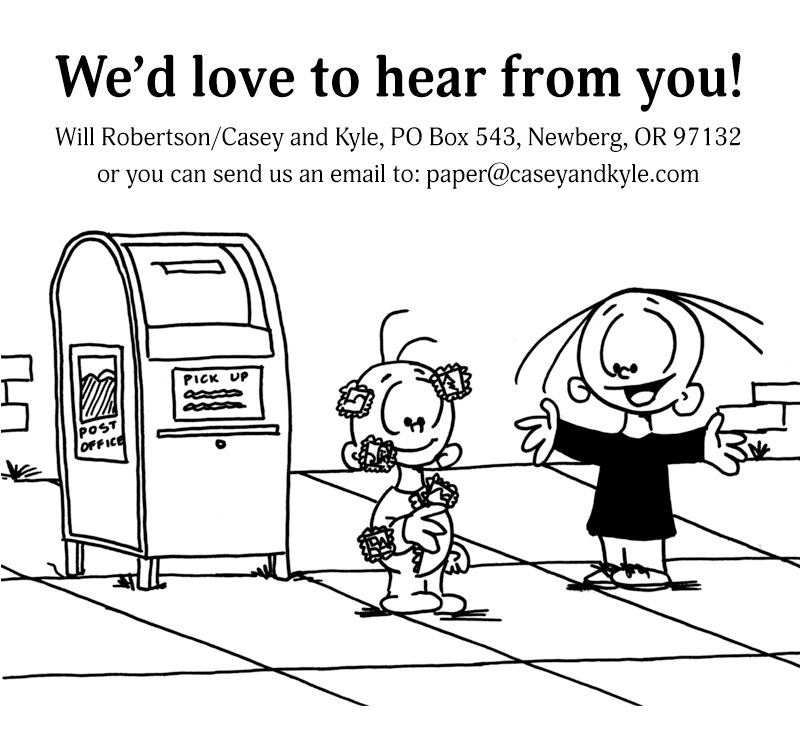 We love getting your fan art and letters! Please keep correspondence family-friendly and be aware that anything you send us becomes the property of Will Robertson and may be reprinted in Casey and Kyle publications at his discretion.
If you are sending a snail mail letter (my preference), please include a self-addressed/stamped envelope. If I'm able to respond, I'll do my best.
Thanks for reading Casey and Kyle! We're so glad you are enjoying the cartoons!