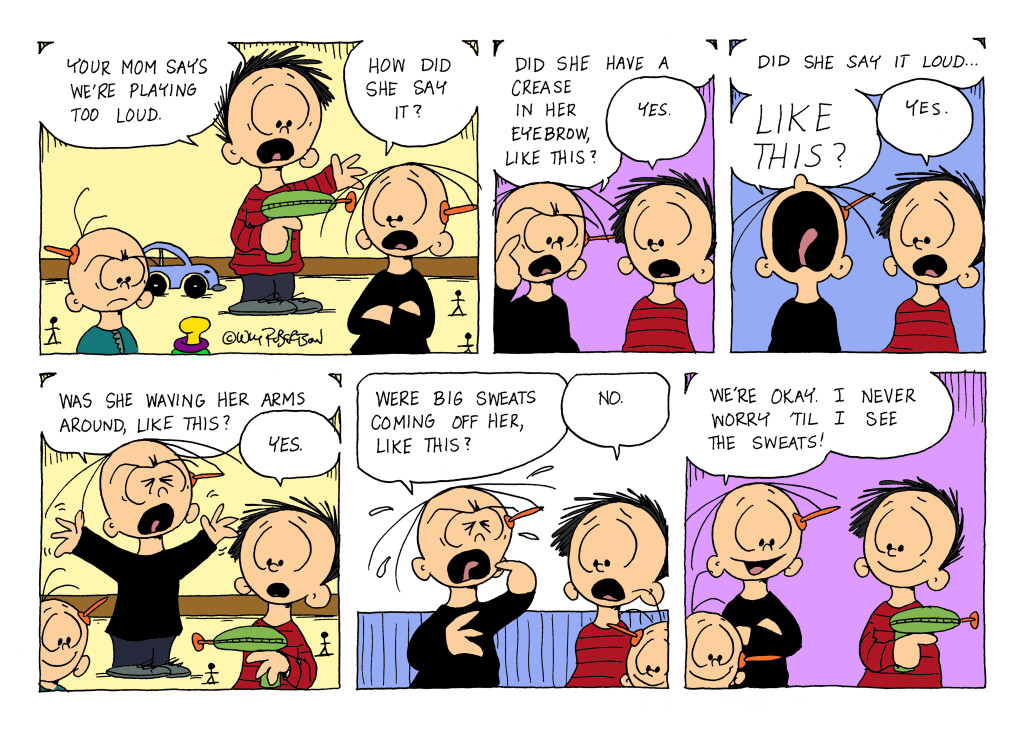 The newest Casey and Kyle collection, I Think We're Gonna Need More Towels!!! is now available and we couldn't be more excited to share it with you!
Here's the cover!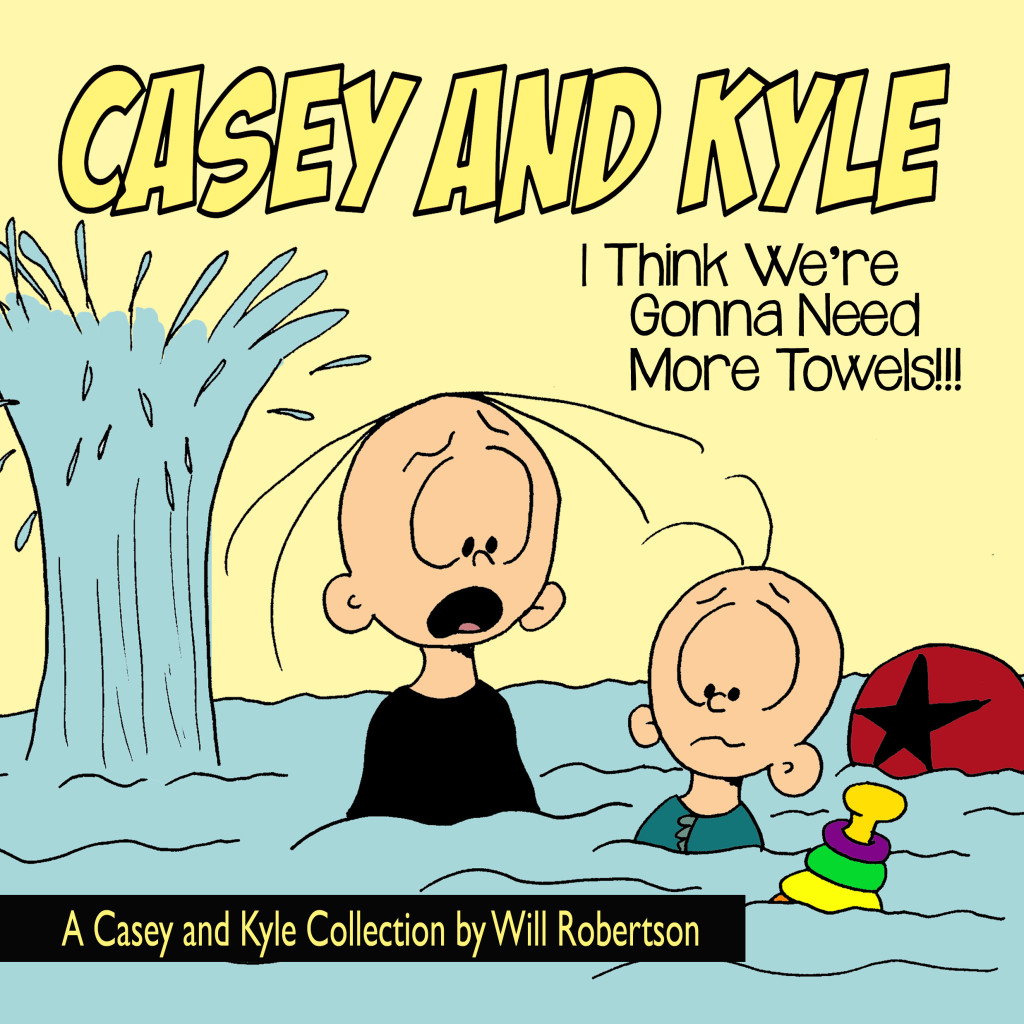 Fans of Casey and Kyle will find a lot to like in the new book, including a new character. "I received a lot of comments from readers that they were disappointed that there wasn't a girl in the strip. As I started writing the new book, I had a few really great ideas that didn't fit any of the existing characters. The ideas all fit together, though, and the character that took shape became Emma Fitzgerald. It's always a little tricky to add someone new to the cast. It changes how the existing characters relate, and it can complicate things. You don't want to do it carelessly. When it's right, though, it's obvious. As I wrote, I found that Emma started to take the strip in a fun new direction and started to give some of the other characters new facets that were fun to explore."

The cartoons also have a new look. "Last summer, I started to mess around with the old ways of cartooning, using dip pens and jars of ink and brushes. I finally settled on a fountain pen and then a brush to fill in the black areas. The process takes longer to execute, but the look is much more distinctive and fun and I enjoy this way of working a lot more because it let's me create lines that have more expression, so I feel like the finished project is far better."
Here's an example of the difference.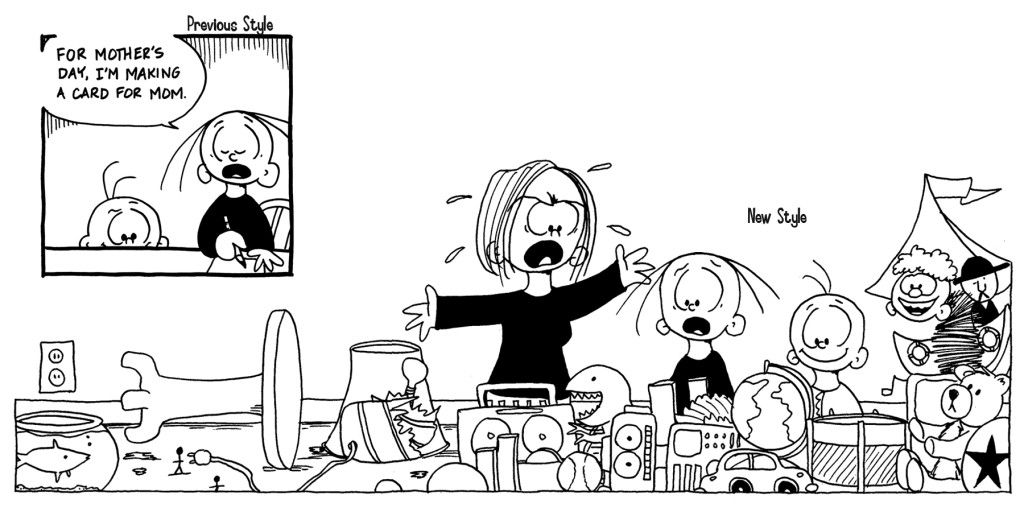 Will also decided to include 15 full page cartoons in this book. "I thought this time it would be fun to give myself more space and to tackle some bigger and more involved ideas.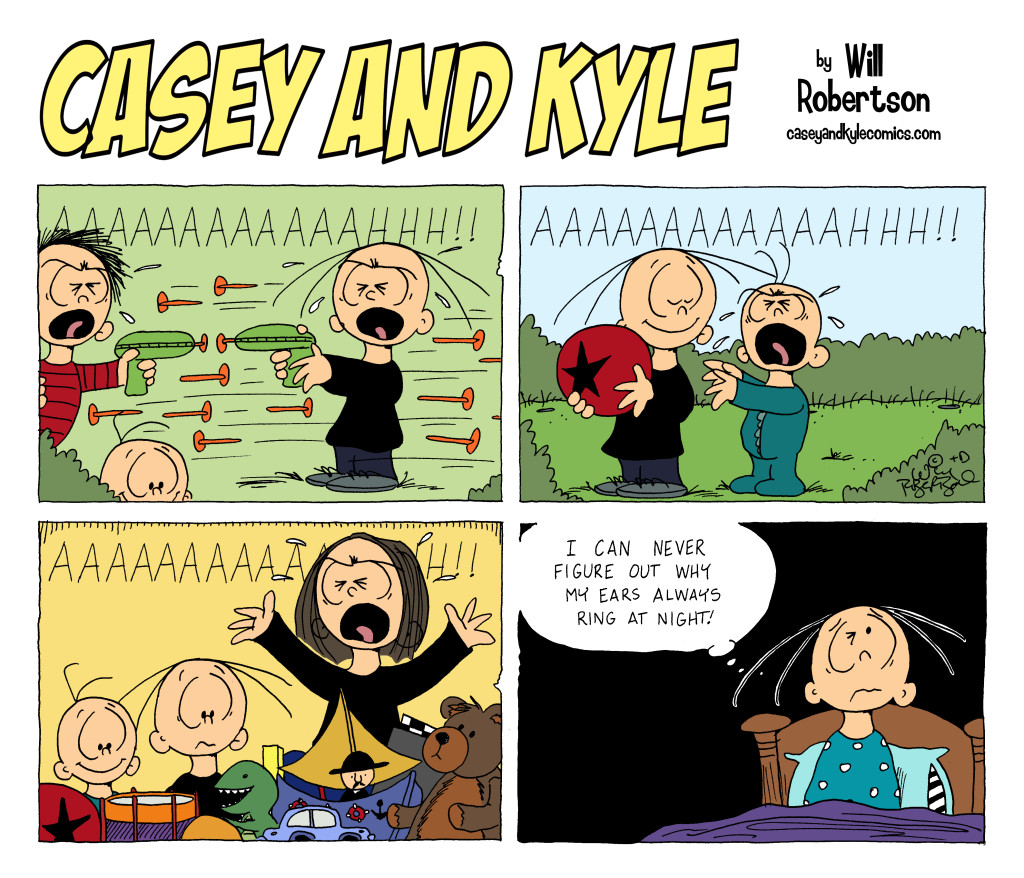 The book will be available April 30th on Amazon in paperback. Signed copies will be available at caseyandkyle.com. The book is 96 pages and is black and white.