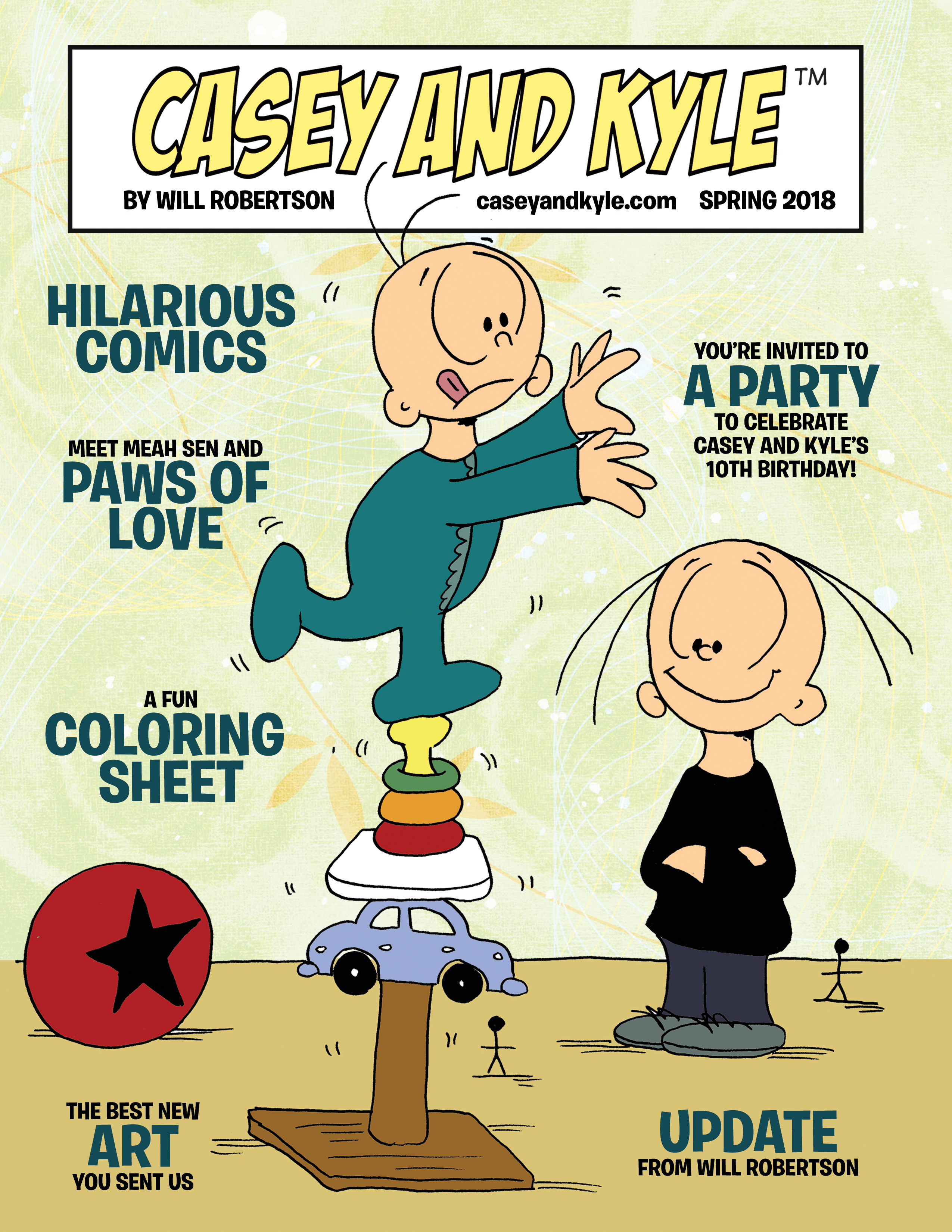 The Casey and Kyle magazine is a quarterly publication that is offered free to schools as a gift to their students. Our magazine uses the humor of Casey and Kyle as a bridge to get kids excited about reading and then to introduce them to the bigger world of literacy and the arts. Each exciting issue is filled with hilarious new cartoons, student-submitted art, interviews with a wide range of artists, writers, musicians, actors, and more, as well as several other fun activities to engage the reader. The magazine is distributed to students K-8th grade.
If you are a school librarian or principal who wants to add your school to the growing list of schools that are enjoying this magazine, please contact us and we'll be happy to begin delivery.
Our next issue comes out in February 2018.
SPECIAL NOTICE: As part of the 10th anniversary celebration of Casey and Kyle, Will Robertson is doing a select number of author visits at schools that are launching the Casey and Kyle magazine in their schools.
Advertisers:
Our magazine is sponsored by a number of business and organizations that share our passion about seeing kids engage with literacy and the arts.  If you would like to join our awesome team of advertising sponsors and partner with us to help us bring the paper to our excited readers, please contact us for rates and terms.
We solicit advertising that is relevant to our readers. Will Robertson/Casey and Kyle reserves the right to refuse any advertising.