Would your business like to partner with Casey and Kyle?
We allow select sponsorships from companies and organizations that we think will fit well with our readers.
Why Casey and Kyle is awesome?
Our content is fun! Our readers eagerly await each issue. In addition to comics and fun stories, we run special profiles on amazing artists, writers, musicians and performers with dazzling images and beautiful design.
All of our ads feature either full page or double page spreads, so you have the full attention of the reader.
Casey and Kyle is rapidly growing our distribution area continuously.
We are proud of our design. Each issue is a visual treat.
You're joining a team. We take our mission seriously and we value our readers. By sponsoring an advertisement, you are helping us get families excited about literacy and the arts: areas that will have a lifetime impact on them. By sponsoring an advertisment in our magazine, you are doing more than placing an ad; you are investing in the future of families and young readers.
We take care of our team. We think about what will work best for you we make our relationship with you a personal priority.
We would love to talk with you about how we can partner together.
If you'd like to join our proud team of sponsors, please contact us to submit your company for review. We reserve the right to refuse any advertisement. Terms and Conditions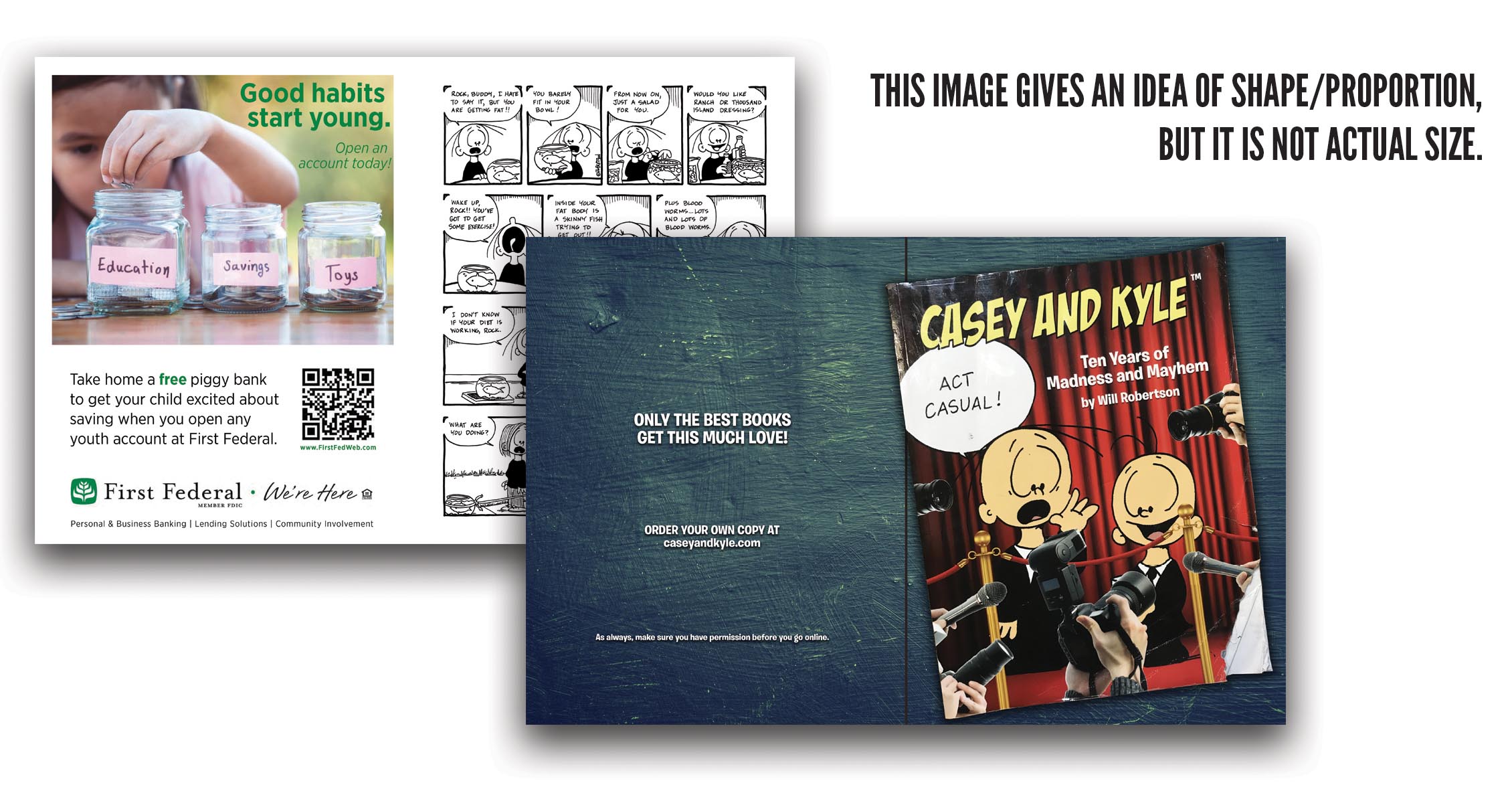 Contact us for more information.